New Principal of Wantagh Elementary Announcement - May 1, 2013
---
Living In The Past
To supplement their studies in American History, fourth graders at Wantagh Elementary School spent a school day as if they were back in Colonial times. The students dressed in pioneer garb and brought their lunches in baskets. Because backpacks did not exist, books were bundled with rope and carried to class. Classroom activities included pastimes and crafts from days before apps were downloadable. Students played games such as pick-up sticks and jacks. They studded oranges with cloves to make pomanders, sort of a pioneer aromatherapy. They even wrote their assignments with pretend feather pens! It is one thing to read about history in books, but it is quite another to be able to experience it and bring the lessons to life.
Grade 5 Marine Biology Field Trip to Captree
Fifth graders explored marine biology on the "Yankee III"--examining zooplankton under microscopes, learning about local sea creatures, and ship navigation.
History Research Club Field Trip
On Thursday, April 18th, our fourth and fifth grade History Research Club took a walking tour to the Wantagh Train Station Museum. Hosted by our friends at the Wantagh Preservation Society, students learned about local Wantagh history, building on their current history research projects. Intrigued by the train restoration, post office, ticket office, and outhouse, students were treated to a historical tour and brief lecture. We encourage all of our Wantagh families to visit this important part of our local history!

---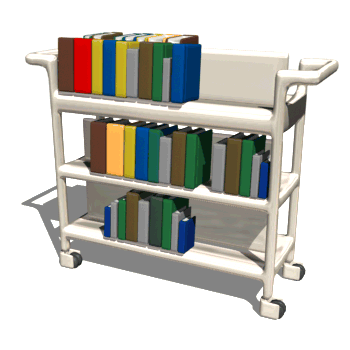 Wantagh Elementary School Benefits
fromTwo Mini-Grants!
Dr. Chowske has written applications for and won two mini-grants benefiting Wantagh Elementary School. The first, Project Kindness, benefits all three elementary school libraries. This $250.00 grant from Nassau Educators Federal Credit Union will purchase books to support an intensive month-long library unit on anti-bullying and cyber-safety.
The second grant, from World Book Night U.S., will allow Wantagh Elementary School to give 20 high-interest books to struggling fifth grade readers. The books will be distributed through supportive reading classes. This grant is yet another piece of Dr. Chowske's WES reading initiative. Other components include: the Kindergarten high-achieving readers groups, the fourth and fifth grade History Research Group, the Books of the Month, and Word of the Week.
World Book Night U.S. is a national event taking placeon April 23, 2012. On that day, book givers will personally hand out half a million printed books in 5,800 towns and cities across the country to encourage reading.
---
Common Core PTA Math Presentation
If you missed our K-12 Math Director's (Mrs. Marie Pisicchio) presentation on Common Core Math, please click on this link:
Common Core Math Presentation
---
Common Core State Standards: Shifts for Students and Parents
Click on the link below for w
onderful information regarding the new NYS ELA and math curriculum shifts and how you can support your child at home.
---
Common Core Standards: Information by Grade Level
The National PTA has published information on the new Common Core Standards by grade level. Click below for grade level links (You'll need to scroll down the page to find your child's grade level). Many thanks to our PTA friends!
---
WES S
TUDENT COUNCIL HONORED
The National Association of Elementary School Principals (NAESP) has awarded the Wantagh Elementary School's Student Council the "Student Council Excellence Award" for the 2010-2011 school year! The Student Council Excellence Award, developed by NAESP, recognizes outstanding achievement conducted by student councils in the areas of community service, student leadership, citizenship, and school spirit.
Congratulations to Ms. Nicole Friedman (Student Council coordinator) and all our Student Council members!
-----------------------------------------------------------
------------------------------------------------------------
MS. CHRISTINE MORAN HONORED
The Nassau Zone of the New York State Association for Health, Physical Education, Recreation and Dance has selected Christine Moran as the recipient of the Elementary School Physical Education Teacher of the Year Award!
This award is presented annually to an individual in recognition of his/her educational contributions to his/her students, school district and community.
Congratulations to Christine Moran for winning this prestigious award!
---------------------------------------------------------
Elementary Principal of the Year
Dr. Don Sternberg, principal of the Wantagh Elementary School in the Wantagh Union Free School District, has been selected as the 2009 New York State Elementary School Principal of the Year by the School Administrators Association of New York State (SAANYS). This award is given annually to a principal who has set the pace, character, and quality of education for the children in his or her school. Nominees are administrators who are committed to students, parents, and the community and have shown exceptional contributions to the educational process.
We congratulate Dr. Sternberg on receiving this prestigious award!